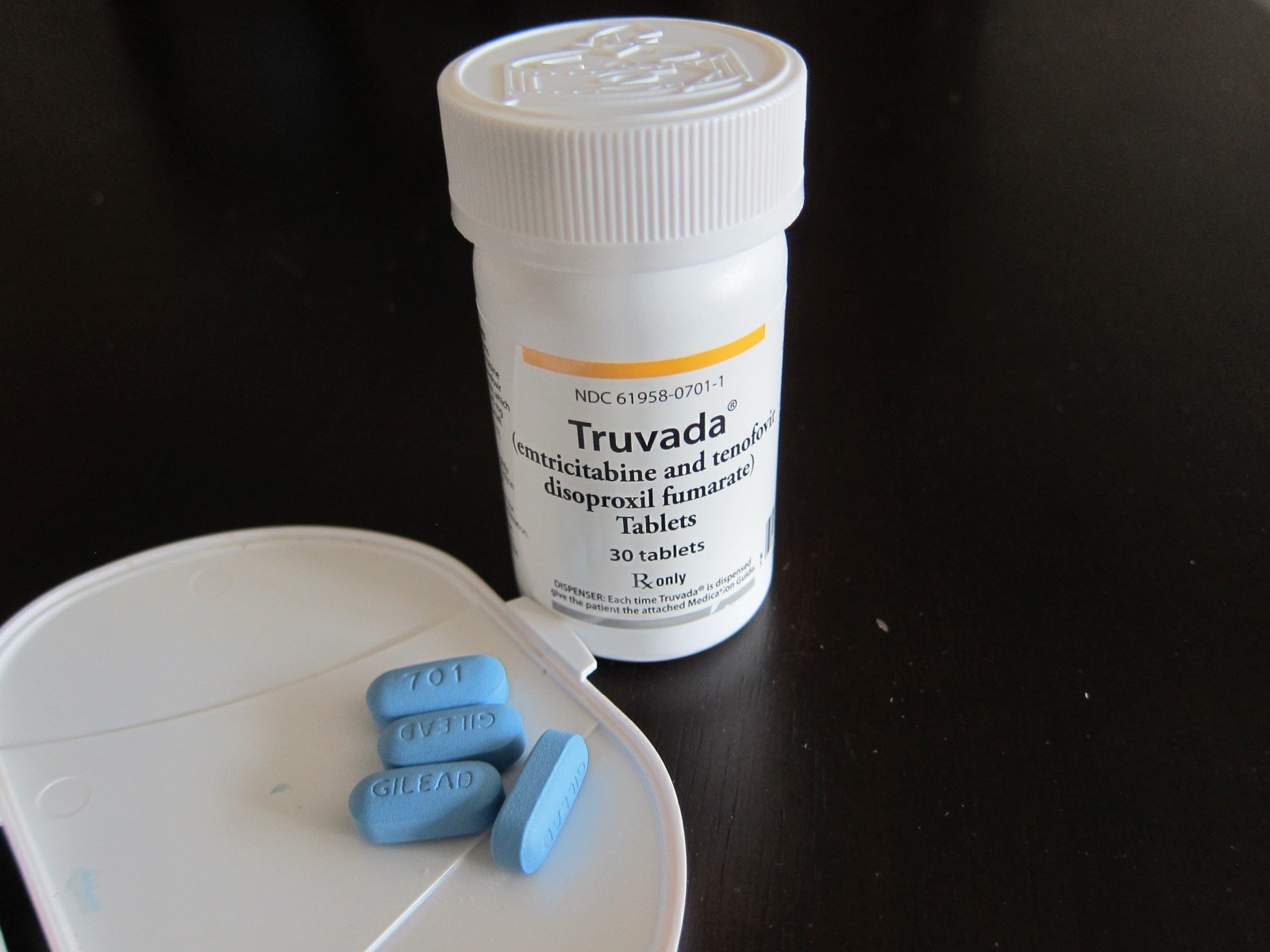 I was once PrEP's biggest cheerleader. But one day, PrEP caused a serious reaction and sent me to the ER, leaving me with a $12,000 bill…
PrEP is all the rage in our gay world these days. It's the gay man's birth control. Take one Truvada pill a day and it creates a missile defense shield around your blood cells, shooting down HIV before it can infect you.
PrEP, aka. "Pre-Exposure Prophylaxis, a medication regime where you take a Truvada (HIV drug) pill daily to prevent HIV infection.
PrEP is popular because studies show that it works. People who take Truvada every day, seven days a week, are virtually immune to HIV. No one who's taken Truvada every day has gotten HIV, making it far more effective than condoms, which are only effective 85% of time.
But this little blue pill has a dirty secret… it's supposed to protect you, but it can also destroy you. Truvada is a powerful drug and it has side effects.
PrEP's promoters mislead the public about its side effects
The promoters of PrEP claim that the side effects of Truvada are minor, mundane things such as:
Nausea
Vomiting
Fatigue
Something benign-sounding about kidneys and bone density…
They sounded like the same familiar symptoms I might get from a night of over-drinking. And most side effects "resolve themselves over time."
It was enough to convince me.
I filled my Truvada prescription and started taking it every night before bed like clockwork. As advertised, I felt fatigued after taking it, but being an insomniac, I appreciated this "side effect."
All was good until…
My stomach was on fire
It was 3 am one morning, two weeks after I started taking Truvada. I was dreaming about having a stomach ache…
I woke up feeling sharp pain in my abdomen. HOLY COW, there's a blowtorch in my stomach! On a scale of 1 to 10, my pain was a 10. It was unbearable.

I let out a few blood curdling shrieks… "AAAHHHHHHH!!"
My boyfriend woke up, thinking I was having a nightmare.
"Are you OK?"
"NO! I need to fucking go to the ER, now!"
I threw on the first thing I could find in the closet, a pair of surf shorts. I slumped helplessly on the floor, bowled over by pain and enraged at how long it was taking my boyfriend to dress. It was my worst nightmare. Was this what it was like to be pregnant? Could I just give birth already!?
We rushed to the hospital, windows down, crisp night air blowing on my face. "Fuck the light, just run it" I yelled as we approached a stoplight. I wished I could pass out.
I learned from this experience that ER entrances are really hard to find when you need them. After the sloppiest parking job in the history of mankind, we stumbled into the ER.
At that moment it felt like someone was pulling at my guts and tying them into knots. I collapsed onto the floor in front of the triage desk.
There I was, a screaming heap of flesh, the very embodiment of misery.
After 10 minutes of ceaseless shrieking, I convinced the triage nurse that I wasn't your usual late-night drug seeker. Looking up from his desk, he waved me through the door like a disaffected TSA officer.
Halfway through taking my pulse, he stopped to have a conversation with the janitor. "Can we get a broom over here? We have a potato chip spill." Sure enough, there was a pile of Lays sitting by my feet. But seriously!? My stomach was about to explode! Did this have to be taken care of right then!?
Fortunately for me I was soon whisked into a private room where my care was handled by far more benevolent professionals.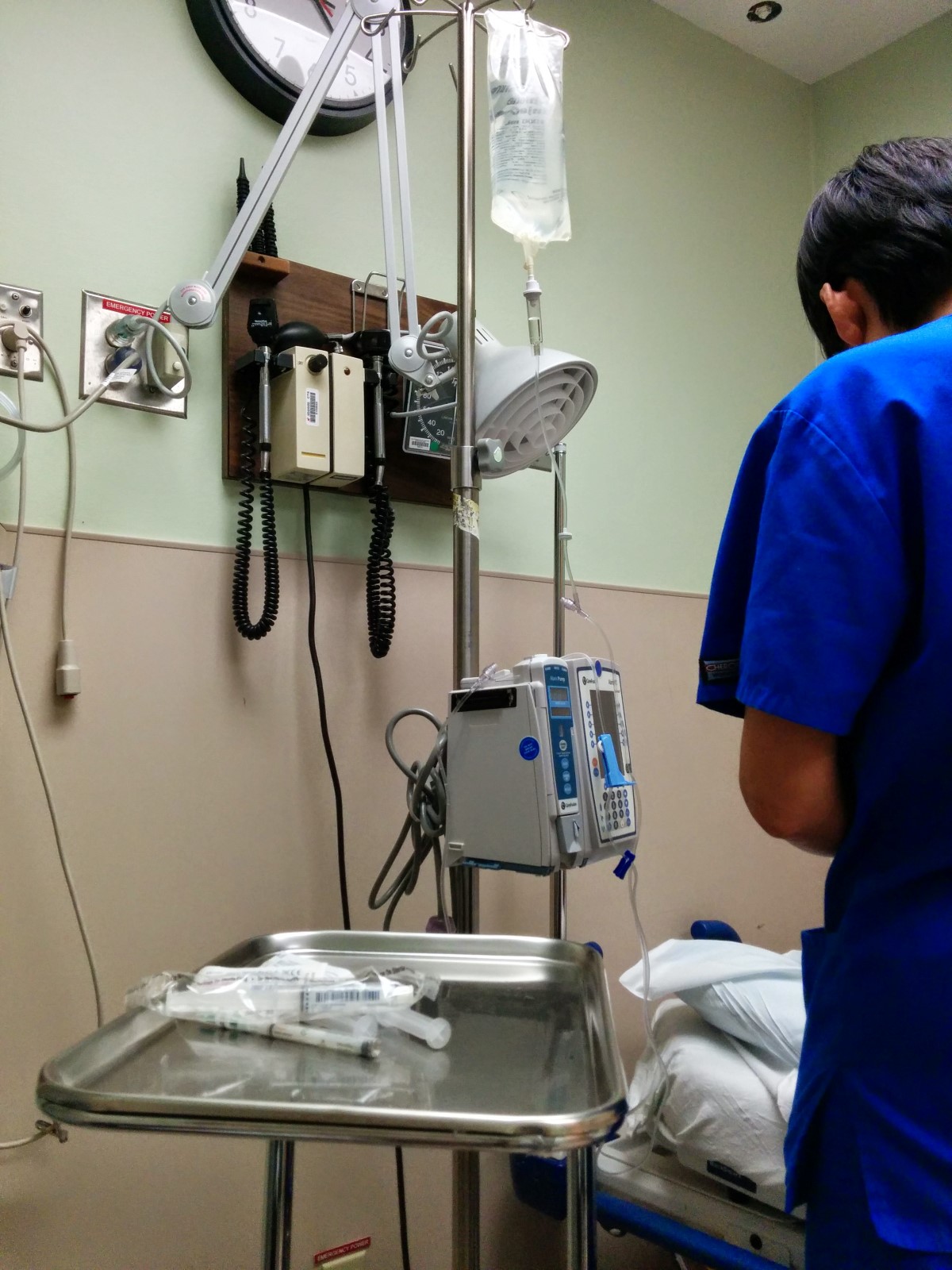 A doctor with a unflaggingly sunny personality showed up. Ruling out a burst appendix, she ordered blood tests and painkillers.
After drawing what felt like a gallon of blood, a nurse shot me up with dilaudid. That's when I realized that all the things I'd heard about painkillers were lies. I didn't feel high at all. Some of the edge was taken off the pain but I still felt as bloated as an overfilled helium balloon.
Two pots of coffee later, the doctor returned, wearing a satisfied grin like she just solved one of life's mysteries.
"I think I know what's going on… you have pancreatitis! Your lipase levels are through the roof."
Pancreatitis??? I had to look that up.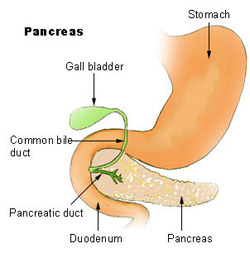 Pancreatitis is when your pancreas gets inflamed because the digestive enzymes normally released into your intestine get trapped inside your pancreas. Your pancreas basically starts to digest itself. As you can imagine, it's incredibly painful and your pancreas could be damaged.
"Are you taking anything besides the Truvada?"
"No."
"When was the last time you had alcohol?"
"A week ago."
"Then, it might be the Truvada. I looked it up and pancreatitis is a possible side effect."
Just to rule out the possibility of gallstones, the main cause of pancreatitis besides alcohol, she ordered a CT scan. When I saw the fancy equipment I started wondering whether the hospital was in-network.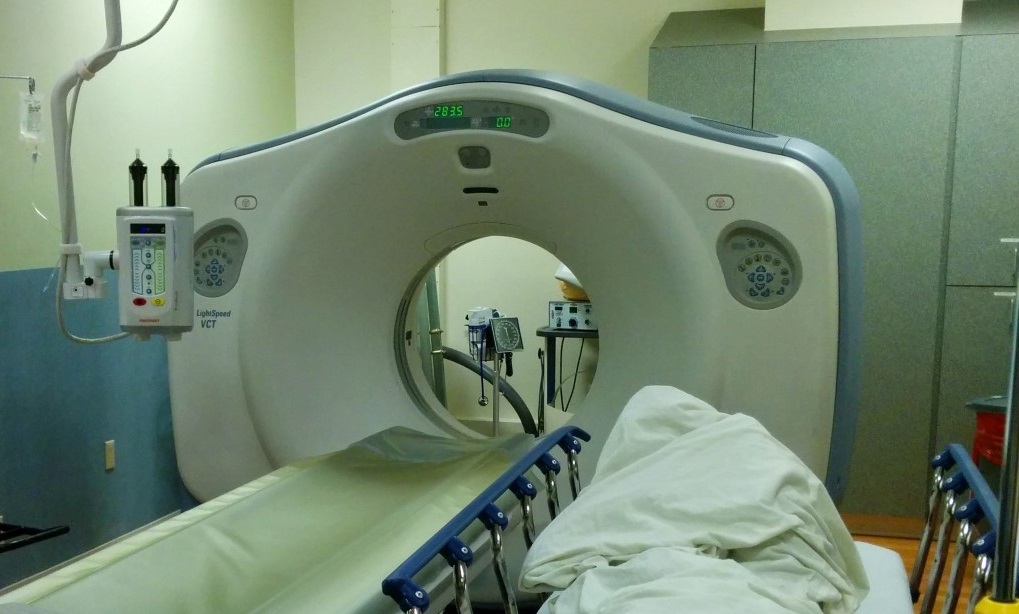 It turned out I didn't have gallstones. For the next few hours I'd continue to suffer from waves of wrenching pain. I was pumped me full of dilaudid but it turns out I'm allergic to it. My face got so swollen that you couldn't see my eyes. The nurse gave me a huge shot of Benadryl. Within a few minutes, I was fast asleep.
I was transferred to the in-patient ward whilst in my drug-induced stupor. The room had a TV that was the same age as my mom.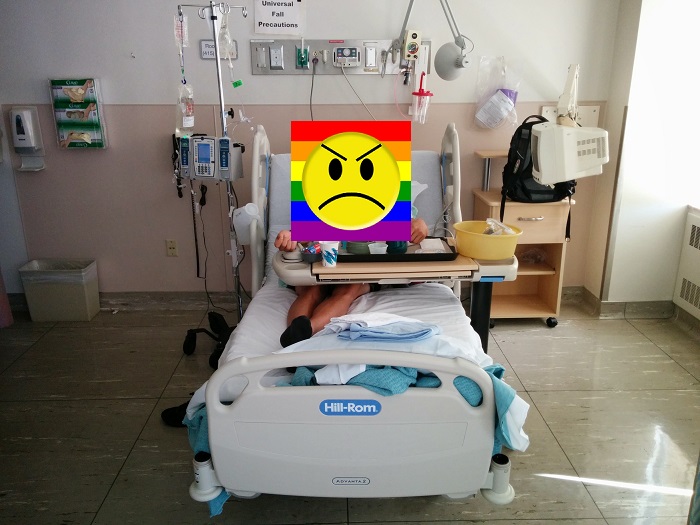 By late afternoon, my pain was mostly gone. About 13 hours after being admitted to the ER, I was cleared to go home; like most cases of pancreatitis, mine cured on its own.
The only plausible explanation for my pancreatitis was the Truvada. About 98 people reported getting pancreatitis from Truvada in the United States between 2005 and 2012. That number could be much higher now that Truvada has gained a new lease on life as a PrEP drug.
I haven't touched a bottle of Truvada since the hospital incident. I wouldn't give it to my worst enemies… or maybe I would, especially if they didn't have health insurance and I wanted to bankrupt them…
The $12,000 bill
The hospital bill came 10 days later. I nearly had a heart attack. At $12,000, the hospital was getting almost $1,000 per hour of "services."
My insurance processed the claim and sent me a much smaller bill for about $600 – my co-pay plus my annual deductible. Still painful, but a lot better than $12,000.
But that was just the beginning. Everyone in the hospital who looked at me sent their own bill in addition to the hospital's: the ER doctor, the internist, the radiologist… it's a never-ending nightmare. My insurance company apparently freaked out as much as I did and started rejecting all the claims, sending them directly my way. It could take weeks to sort out.
Why you should be careful if you're thinking of taking Truvada/PrEP
No matter what the promoters of a drug say, all drugs have side effects and you could fall victim to any of them. Until you're actually on Truvada, you have no idea how your body is going to react.
Here is the real list of Truvada's side effects. Notice that Truvada can screw up every one of your body's systems: it can break down your muscles, destroy your liver and even kill you. The word "fatal" appears twice in that list.
Truvada is not like taking a multi-vitamin. It was invented as a treatment for people who have HIV/AIDS, a serious disease that could kill them. Although the side effects are bad, dying of AIDS is even worse. They have no choice, but you do.
Think twice before going on PrEP. If you sleep around like Brian Kinney or your partner has HIV, by all means go for it. But if it's just a "nice to have" for peace of mind, ask yourself if you're willing to risk permanent pancreatic or liver damage for it. I did not enjoy my stint in the hospital. I hope you don't re-enact it.